4 The "Phenology" Extension
The Phenology extension is an extension to the WeeWX software suite by Tom Keffer, Matthew Wall, and Gary Roderick. This extension module calculates and charts cumulative Growing Degree-Days, according to various published models.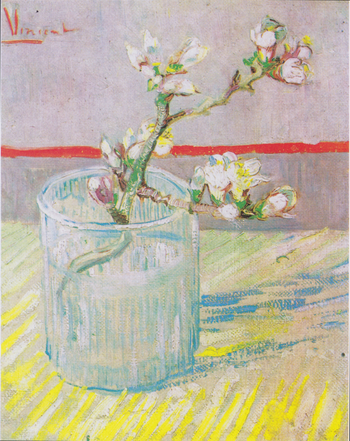 Flowering Almond Tree Branch in a Glass
(1888,
van Gogh
)
The Phenology Models

The

Phenology

WeeWX Extension includes over 200 development models for over 125 species of crops and pests.


The Phenology Image Generator

This extension provides its own Phenology Image Generator, which is a drop-in a replacement for the WeeWX Image Generator.


---